South Lanarkshire College
Board
South Lanarkshire College is one of two colleges in Lanarkshire.
Each College has its own Board of Management. The Board of Management employs our staff, owns our assets and sets our strategic direction.
There are two student members.
The Chair of the Board and the Principal work closely with the two student representatives to make sure that the College does its best to meet the needs of students.
The Lanarkshire Board
As well as working with our own Board of Management, South Lanarkshire College is assigned to The Lanarkshire Board. The Lanarkshire Board ensures that there's consistency of provision across Lanarkshire. The Lanarkshire Board also monitors quality of provision and student success and has a key role in supporting our Regional Outcome Agreement.
The Lanarkshire Board also helps ensure that strategic direction is set for the Lanarkshire region and beyond.
More about our board
The South Lanarkshire College Board has 15 members including two staff representatives, two student representatives and the Principal.
The Board is committed to achieving the gender representation objective set out in the Gender Representation on Public Boards (Scotland) Act 2018. At September 2022, gender representation was 50% men and 50% women.
The Board meets six times a year. Each of its four committees (audit, development, finance and resources, and human resources) meets four times a year.
As well as attending meetings, Board Members attend graduation and award ceremonies. Members are also invited to student and staff conferences and events.
Our Board Members are as follows:
Paul Hutchinson - Chairing Member
Appointed September 2020
Paul Hutchinson is the Chief Engineer for communications and networks within Atkins, accountable for the engineering teams who provide technical advice on a wide range of technologies.
Paul is a communications engineer with over 25 years' experience in
telecommunications and ICT. He has led teams in designing and delivering ICT to support military operations and three sporting events in the UK – most recently as the Head of Telecommunications for the Commonwealth Games in Glasgow. Paul is also a commissioned officer with the Royal Signals.
Paul is married to Fran and they have 3 children. Together, they enjoy most sports, socialising with family and friends, and travelling.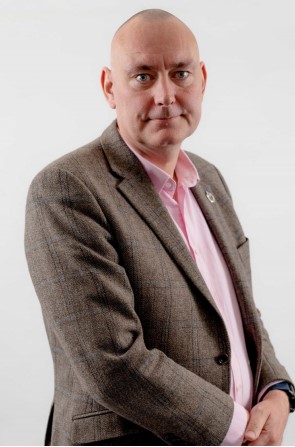 Stella McManus - Principal & CEO
Stella McManus has worked in the further education sectors across Scotland and England for over 18 years. She is passionate about  lifelong learning and the transformational change that education can have on the lives of people at any age and from any
background. Stella joined South Lanarkshire College as Depute Principal, before being appointed to Principal and Chief Executive in April 2023.
Stella began her further education career in 2005, having previously lived and worked in Italy teaching English language. She is a fully qualified teacher and language specialist with a broad set of classroom practitioner and management skills gained from over 18 years' experience in a range of educational settings. Her academic background is in the field of linguistics, having completed her master's
degree in Applied Linguistics at King's College, London.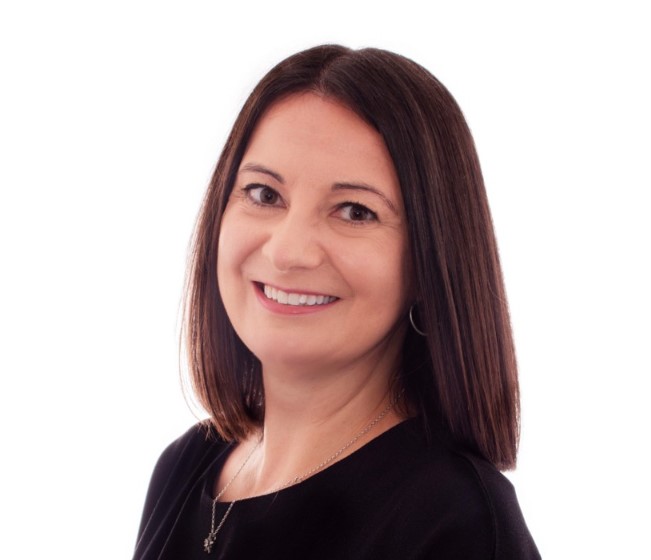 Heather Anderson
Appointed September 2021
 is an Assistant Director and has been working in the Higher Education Sector for over five years.
Prior to that she working in the Defence industry and has extensive experience of international working, leadership of integrated project teams & management of full life-cycle, multi-million pound, complex projects delivering high-end technology & services, Business Development and Stakeholder Relationship Management.
She has a passion for knowledge, learning and development of self and others and is particularly interested in how science and technology contribute to society and can improve our lives and the way we live in the world.
Heather has a BSc in Chemistry and Geology and a PhD in Chemistry (both University of Glasgow) and is currently undertaking a part-time MBA at Strathclyde University.
Outside work, she has a wide range of interests, from sports to arts, and particularly enjoys tennis and music-related activities.
Clare Gibb
Appointed September 2016
Clare originally started her professional career as an Architect, quickly moving into management and consultancy to broker solutions in construction, regeneration, and real estate.
Involved in the set-up of charities and the procurement of capital and
organisational development funding for both public and private sectors from grant agencies as well as private and commercial investors and equity funds.
Owner / Director of a boutique consultancy founded in 2004 which specialises in Contracts Management and Disputes Resolution, Management Consultancy, Development, Property, Real Estate and IT Software Design and Systems Architecture.
I am at the point in my career where I can "give back" and use 30 years experience in delivering ethically commercial solutions to make a difference to the people of Scotland.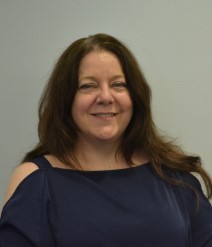 Declan Hogan
Appointed September 2021
Declan brings to the board over 20 years of professional education and development expertise. This includes coaching, leadership development, learning, predominantly in the private sector, gained across a diverse range of sectors and scales, generally international in outlook. Most recently as a Director for Webhelp, where he is with a focused on sustainable and scalable learning systems via digital/virtual interventions, impact sourcing, work readiness program and professional accreditation/industry awards.
Declan has recently gained a Masters in Business Psychology during the covid pandemic, so has fresh experience of being a student!

Declan is married to Tara with a son Aidan, with family across Ireland, Canada and elsewhere they look forward to being able to travel safely again, when not indulging in Harry Potter or Star wars they can be found with Monty their loyal pooch strolling or supporting EK Kids Rugby.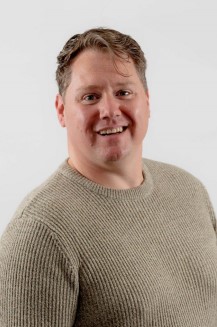 Chris McDowall
Chair of HR Committee
Appointed September 2016
Specialising in employment and discrimination law, Chris advises a diverse range of commercial clients with operations across the UK. He also works for public sector bodies and private individuals. Delivering best quality strategic legal advice, Chris also represents clients in employment tribunal cases both north and south of the border. Organisations Chris delivers specialist legal services to include OFFICE Shoes, INEOS, the Royal College of Nursing and the University of the West of Scotland.
Chris is a member of the firm's Senior Management Team bringing his expertise to the role of human resources and organisational development partner for Anderson Strathern. He is a board member of South Lanarkshire College. Chris is also Chair of the College's HR Committee and has real practical experience of the issues faced by clients in the workplace. An extension of this expertise is his delivery of practical training and workshops for HR professionals and people managers. These courses cover employment and discrimination law. Chris heads our management training programme and is an accredited workplace coach.
When not pursuing his multifaceted career with Anderson Strathern, Chris likes to keep fit. He makes regular visits to the gym, runs and walks with his four-legged training partners.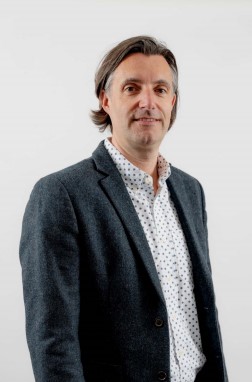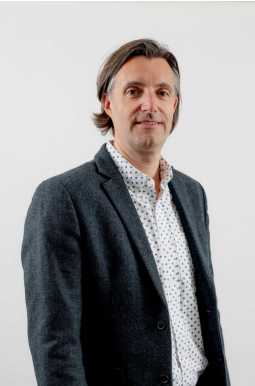 Craig McLaughlin
Chair of Audit Committee
Appointed September 2021
Craig is the Associate Dean of Student Experience in Strathclyde Business School and is also a Chartered Accountant.
Craig studied accounting and finance at The University of Strathclyde before more to KPMG LLP to complete his Chartered Accountancy training. Following several years in practice, he moved in to education.
Craig leads on enhancing the student experience within Strathclyde Business School and is responsible for students and their satisfaction. He is also a member of the University Leadership Group and the Faculty Executive Committee.
Craig was voted as one of the top 100 Chartered Accountants under the age of 35 and also sits on the Institute of Chartered Accountants Education Committee.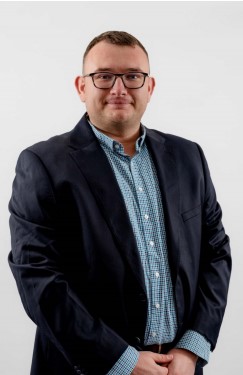 Douglas Morrison
Appointed September 2021
Douglas Morrison acts as the Impact Director at Construction Scotland
Innovation Centre, Scotland's national innovation centre for the built
environment. Douglas has worked in tertiary education for 16 years and has an interest in digital learning, innovation, environmental issues, and equity and inclusion. He is a member of the Young Academy for Scotland and sits on the education committee at the Royal Society of Edinburgh and the Climate Emergency Skills Action Plan Implementation Group.
In his spare time, Douglas enjoys reading, walking, yoga, and most of all,
spending quality time with his wife and two children.
Twitter: https://twitter.com/dmorrisonedu
Linkedin www.linkedin.com/in/dmorrisonedu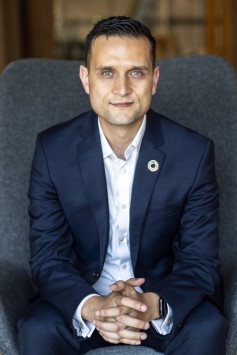 Ronnie Smith
Appointed November 2019
Ronnie has lived and worked in Lanarkshire for over 40 years. Before retiring in 2019 he had been the CEO of LES Ltd., since helping set the company up in 2002.
A graduate of both Glasgow School of Art and the University of Stirling, his work history extends to the public, private and third sectors. He has extensive experience of board membership at local, regional and national level and has been involved in developing and managing many public/private partnership arrangements. With a specialist interest in supporting management and governance in SME's, Ronnie currently serves on the Boards of 2 Lanarkshire companies and has his own consultancy business as well as serving as the  Chair of the Lanarkshire Regional Strategic Body and the Chair of New College Lanarkshire.
Ronnie is married with a grown-up daughter and 2 grandchildren. All of whom happily live nearby in Lanarkshire. He maintains a keen interest in sports, particularly rugby union and enjoys a range of equestrian activities.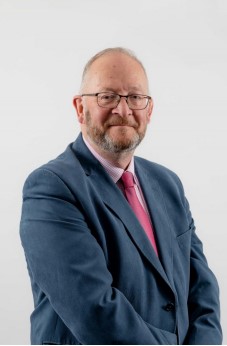 Heather Stenhouse
Chair of CQD
Appointed September 2021
Heather is a life-long East Kilbride resident. Married with one son, she started her professional life in the Overseas Development Administration (DFID), then Hairmyres Hospital before taking up a post in the University of Strathclyde.
Heather's history with the University of Strathclyde spans over 30 years. She has worked in a variety of roles encompassing engagement with all four Faculties. In her latest post as Deputy Faculty Manager in Strathclyde Business School, she leads the management of the School's academic quality assurance and enhancement activities. Heather also leads the strategy for the Times Higher Education award winning Breaking Barriers programme, working closely with colleagues from ENABLE Scotland, and industry partners Scottish Power and STV.
A graduate of the Association of University Administrators PG Certificate Higher Education Administration, Management and Leadership, Heather is passionate about continuing her professional development.
From 2018-2021, Heather was representative of administration and
professional staff on the University of Strathclyde Court. She is delighted to serve on the Board of Management for South Lanarkshire College.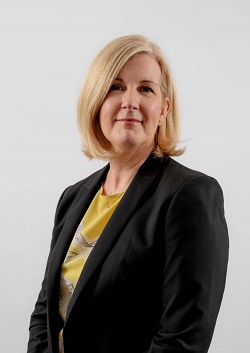 Fiona Whittaker - Senior Independent Member
Appointed September 2021
Fiona Whittaker has over 20 years' experience of functional and strategic leadership and the delivery of complex change in large organisations in the private and public sector.  A graduate of both Strathclyde and Lancaster Universities, she has worked both nationally, and internationally in senior roles for GlaxoSmithKline, BP, FirstGroup, and is currently Chief Officer, People Resources for North Lanarkshire Council.
Fiona is a strong proponent of the strategic importance of vocational education and the wider employability, skills and labour market support systems which are so vital to driving economic growth and recovery. In addition to her role as a Non-Executive Director of South Lanarkshire College, she is currently a serving Director of Routes to Work, North Lanarkshire, and a member of the Finance Sub-Committee.
When time and weather allows, Fiona is a keen hillwalker and traveller and lives with her family on the firth of forth near Edinburgh.   
Fiona is South Lanarkshire College's Senior Independent Board Member.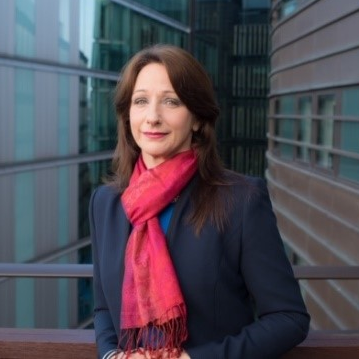 Anne Doherty - staff member
Appointed by staff selection
Anne is Head of Alternative Funding at South Lanarkshire College.
She has worked for South Lanarkshire College since 2002, and for over 27 years in the Further Education sector. Anne overseas the management of noncore funded projects including activity funded through South Lanarkshire Council, Skills Development Scotland, Flexible Workforce Development Fund and other upskilling and employability programmes.
Anne feels privileged to be working with colleagues focussed on supporting local people on their journey to achieving their potential, with positive impact on their lives, that of their families and on the local economy.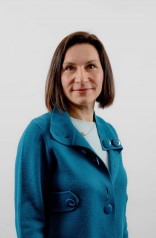 Tarryn Robertson - staff member
Appointed by staff election
Tarryn is a business graduate who has over 17 years of project management and business support experience, successfully working with public and private sector clients across varying industries including: Manufacturing, Tourism, Technology, Renewables, Creative Industries, Food and Drink, Life Sciences and Education.
Tarryn is highly proficient in managing multi-faceted projects and working to tight deadlines and has in depth knowledge of organisational process and procedures whilst ensuring high quality assurance and legislative standards are met.
For the past six years, Tarryn has been lecturing within the Business Faculty as ,well as undertaking role as an External Verifier for the Scottish Qualifications Authority.
In her free time, she is passionate about sports and plays in the West of Scotland Squash Leagues.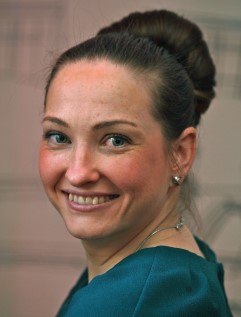 Rahela Calin - Appointed by student election
Appointed by student election
My name is Rahela Calin I'm 24 years old, previous year I was a hairdressing level 5 student and Vice President at SLC. I have successfully finished my course and won the elections for Student President 2022-2023 also I'm working with YongScot on the project Young Persons Guarantee that is great for Student Association because I will be linked with local authorities and government that will give us a deeper insight into what young people are struggling with and how can we support them.
In the future I see myself still working with young people but having my own projects & organisations.
My hobbies are makeup, going to church and spending time with my family & friends.
Born to redefine success.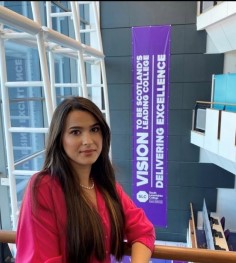 Thomas Harris - Student member
Fiona Mullen - Co-opted member
Peter F Scott - In attendance
Acting Clerk to the Board
Since January 2022
Peter is legally qualified and has substantial experience both as a Board Secretary and as a Company Secretary.
Although now retired from full time academe, latterly as Head of Law and Human Resource Management at City of Glasgow College, he still teaches part time at both Glasgow Caledonian University and the University of Strathclyde.
He has also published a number of academic papers on Higher and Further Education as well as papers on specialist law topic.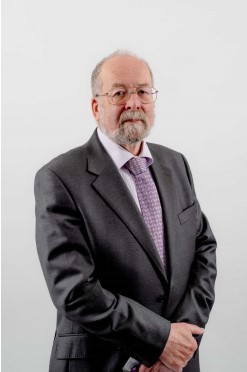 Board committees and papers