Our Performance

2020 to 2021
Despite a challenging academic year because of the pandemic the College, once again, provided students with a high-quality learning experience. We continued to provide learning opportunities for more students than in previous years and to exceed Scottish Government targets.

Source: Scottish Funding Council College PI data 2020-21
Challenges posed by the pandemic are demonstrated with dips in the college's Further Education (FE) full-time (FT) attainment. However, FE and Higher Education (HE) part-time (PT) attainment rates have increased slightly by 1.7% and 0.8% respectively. HE FT has dipped only very slightly by 0.1%.
We're pleased to report that, in line with previous years, our data for all modes of delivery is above national rates except for FE FT courses. While withdrawal rates have increased, these are also below national rates.
The academic year 2020-21 HE FT and HE PT attainment is 2.6% and 2.7% higher respectively than in academic year 2018-19, before the pandemic. More detail about the Scottish Funding Council published data can be found: Scottish Funding Council College Data 
More learners across the following PT courses have completed successfully in comparison to last year:
172 learners completed successfully on courses of 40 up to 80 hours, 83.7% and an increase of 12.4%
263 learners completed successfully on courses of 80 up to 160 hours, 93.25 and an increase of 18.3%
988 learners completed successfully on courses of 160 up to 320 hours, 76.3% and an increase of 3.3%
Care learners (590) on FE PT courses lasting 160 hours or more demonstrated good attainment rates of 75.4%, an increase of 1.5% in comparison to academic year 2019-20, whereas Construction (974 learners) attainment on the same FE PT courses decreased by 6.9% to 70.1%.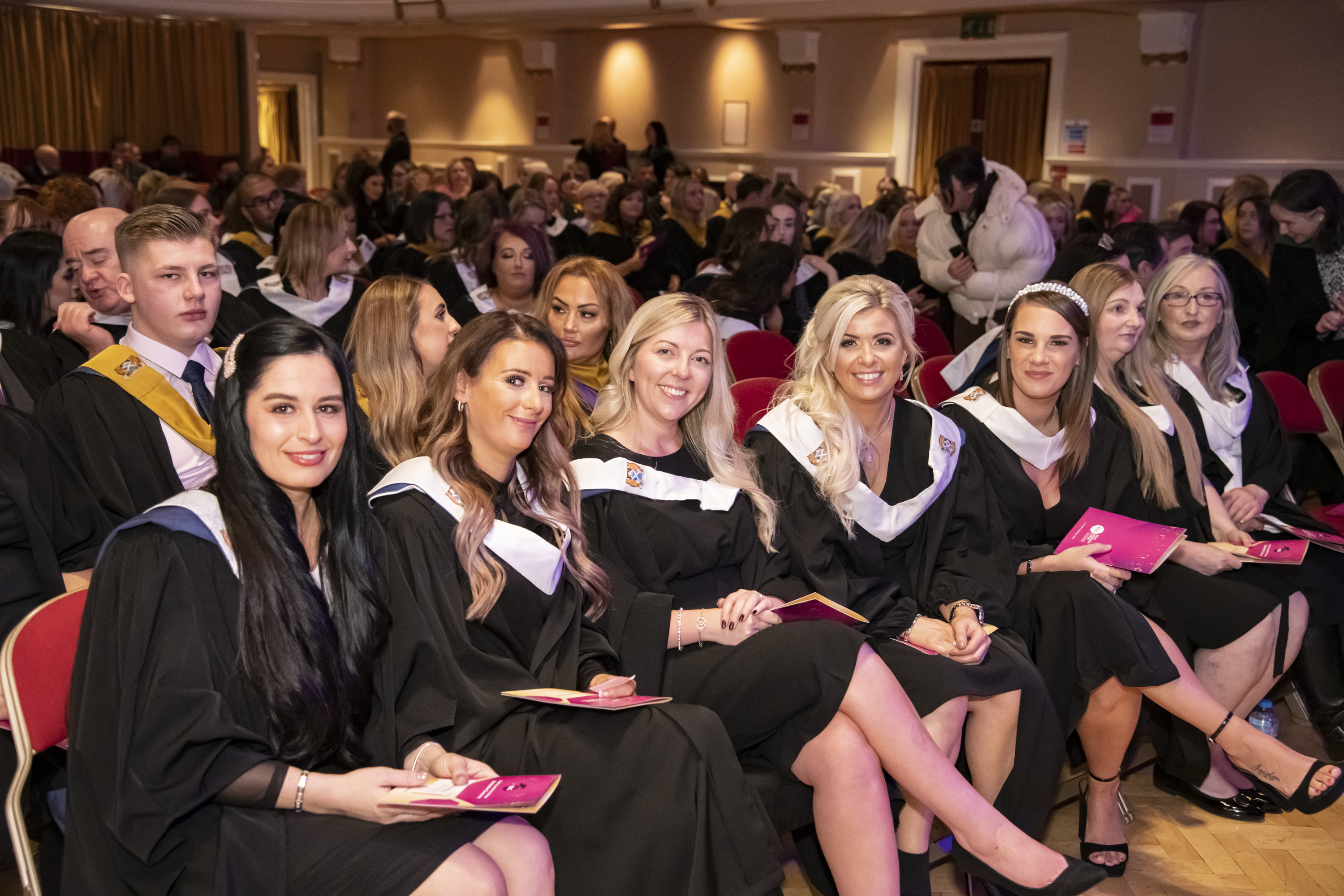 Construction learners on HE PT courses lasting 160 hours or more continued to be the top performing group in the college with attainment rates of 88.8% for 206 learners, an increase on last year of 3%. This was closely followed by learners on courses in the subject groups of Social Subjects and Care, which had attainment rates of 84.3% and 83.1%, as well as increases of 6.9% and 3.6% respectively in comparison to academic year 2019-20.
Success for learners on HE PT course of 320 hours and up to FT has significantly increased by 15%, and there has been a very slight dip of 1% for learners on courses of 160 up to 320 hours.
On both FE and HE courses lasting more than 160 hours male and female learners achieve broadly in line with each other. This is an improvement on last year where there was a 6% gap in attainment on FE courses between male and female learners, with the former achieving higher than the latter. Much remedial work took place last year to support learners to achieve to the best of their abilities.
Despite the extensive additional support provided by teams, there were decreases in attainment for groups of learners facing the greatest barriers to learning. These include:
students from Scottish Index of Multiple Deprivation (SIMD) 10 (674 students) and SIMD20 (1,127 students) areas achieving at 64.7% and 67.2%, which is a drop of 7.5% and 5.7% respectively
152 care experienced learners who had attainment rates of 61.2%, which is a slight fall of 0.5%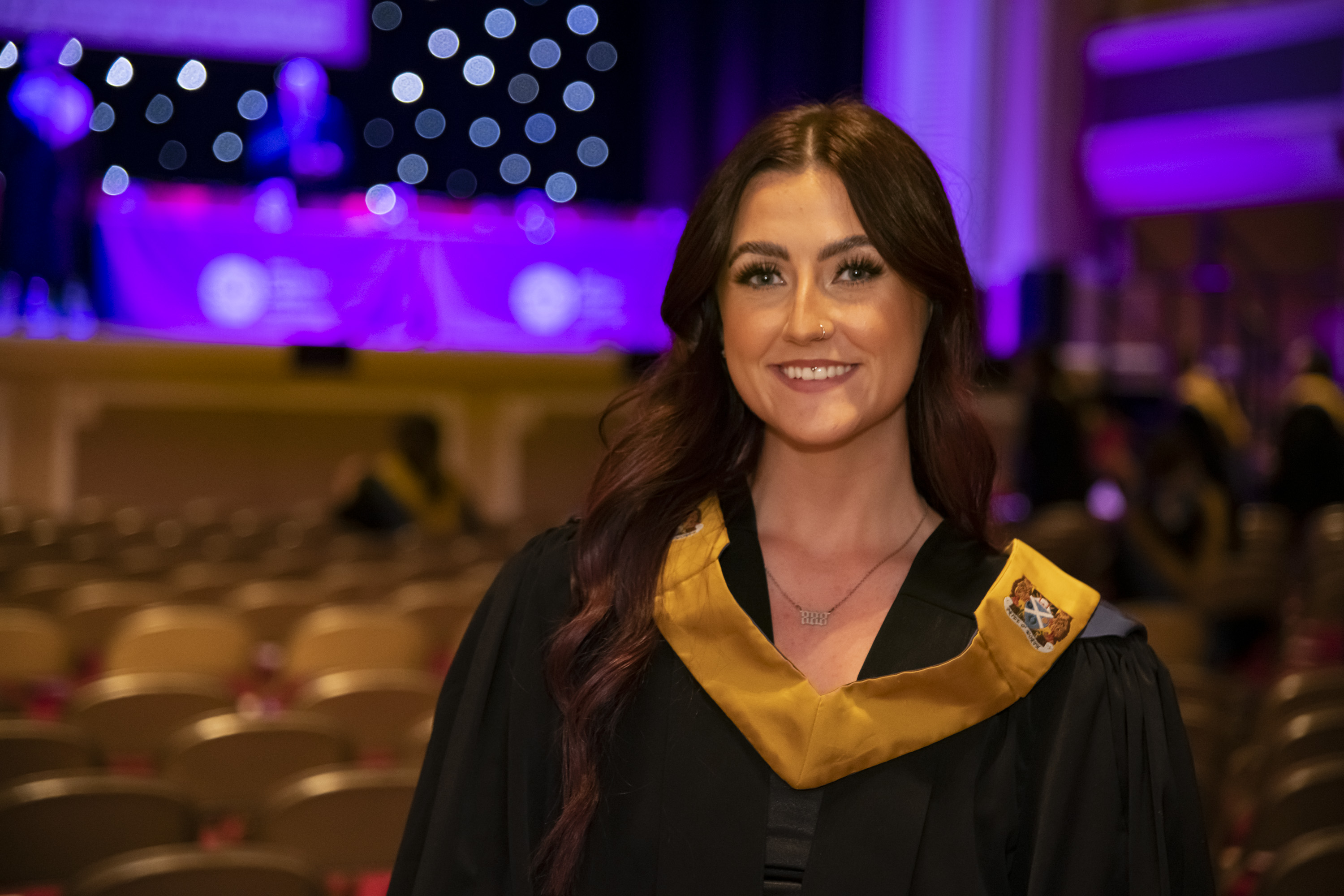 We are pleased to have had these learners back on campus from August 2022. This will provide them with additional support to complete their courses.
There were 199 learners from ethnic minority backgrounds, an increase of 60 in comparison to 2019-20. They achieved 0.7% higher than last year with attainment rates of 74.4%.
Find out about College performance visit: Scottish Funding Council 
External effectiveness
See our external effectiveness review