Helping you achieve your university ambitions
All courses are designed to help you progress to a more advanced college course, university study, employment or training/apprenticeship.
Whatever your starting level, all courses will help you on your way to achieving your ambitions.
Because our courses are usually taught over a year, you can choose to complete your studies after each year, depending on what you want to achieve.
Progressing to university
Many of our students progress to university: Glasgow University, Strathclyde University, University of the West of Scotland and many others.
Over 40 of our courses have direct routes to university study, many leading directly to second or third year of a degree course. It means that you can still gain your degree in four years by studying at college first.
We also offer a degree in accounting in partnership with the University of the West of Scotland, taught at our campus in East Kilbride.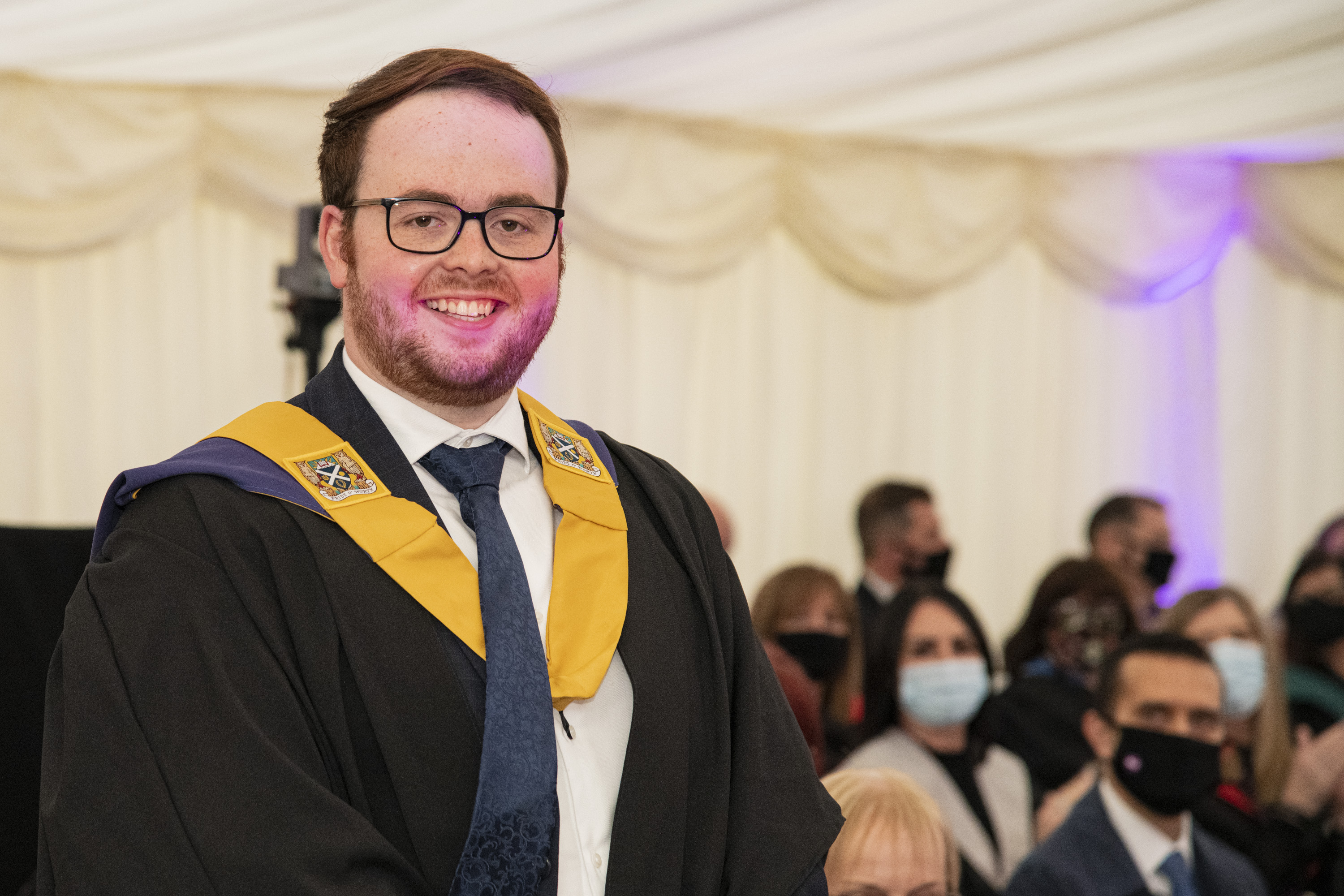 Benefits of studying at college before going to university
College is an excellent stepping stone to university. Now is the time to #ChooseCollege towards gaining a degree.
Class sizes are usually less than 20 people so you will get the support and one-to-one guidance that you may not get at university.
You can get qualifications for getting into university.
You can gain confidence needed to progress to university.
You can study higher national (HN) level courses at college and still graduate at the same time as your peers.
You'll learn key skills for university study such as self-study and referencing.
You'll get career and UCAS support for applying to university so your application stands out from the crowd.
You can stay local, saving time and money.
UCAS
We have staff who can support to apply for university. Speak to your lecturer or visit the library to discuss UCAS applications. More about UCAS.
Make a choice for
future you.