Ask for
support
If you're going through a difficult time, it's good to ask for help.
Coming to college can be exciting and rewarding. But it can also bring extra challenges and stress. This can affect how you feel. We are here to help.
As well as help from your your Guidance Tutor, you'll get one-to-one emotional support from the Head of Student Services, Depute Head of Student Services and Guidance and Support Adviser.
Please visit the Advice Centre or email student.support@slc.ac.uk. The team can help you find services in the college and through other agencies.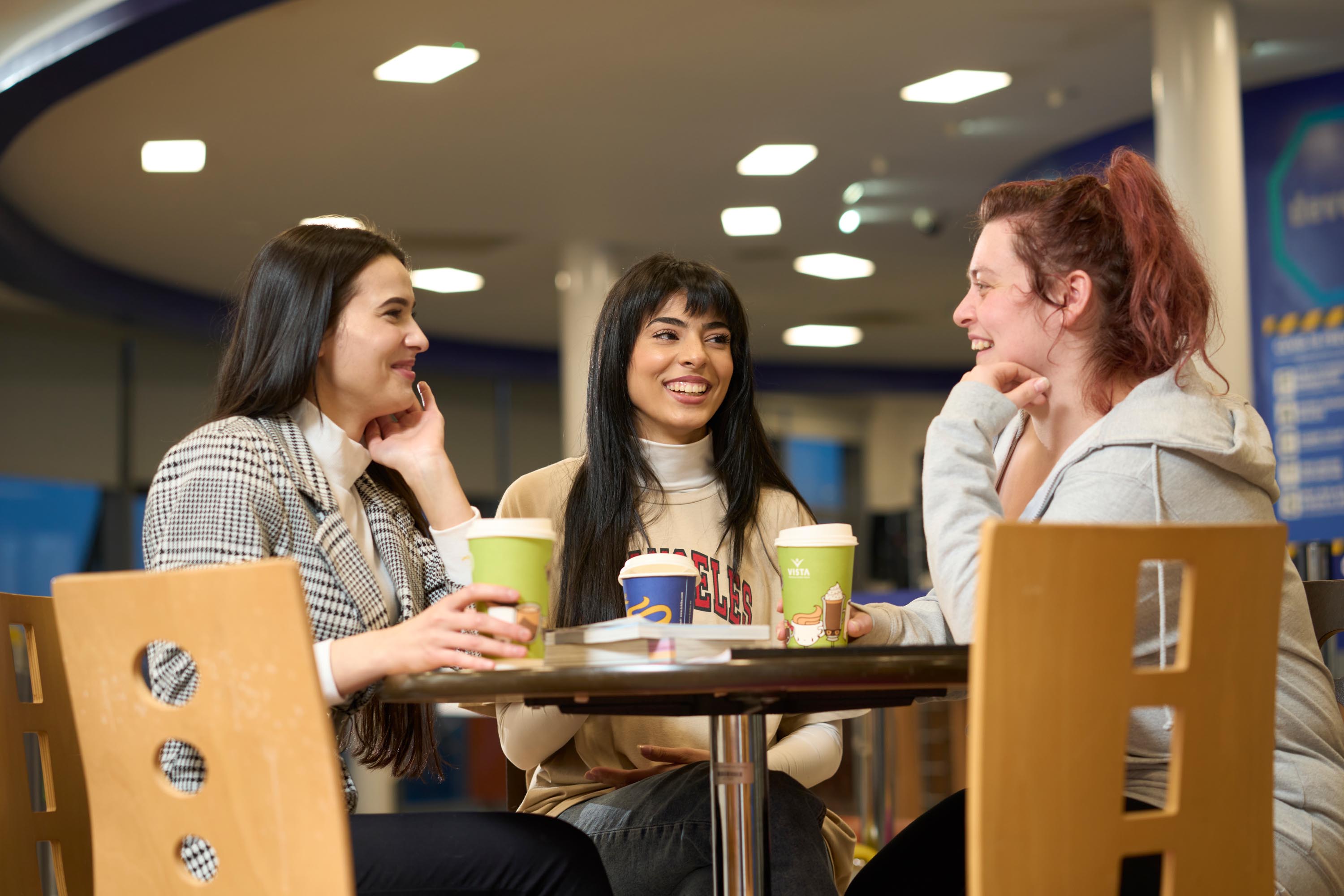 Find out more about some of the mental health and wellbeing support
Mental health and wellbeing
Finding support
There are various ways to get support:
speak to your GP
speak to your Guidance Tutor, the Student Association or a member of the student services team
talk to family and friends
use the pastoral support team and college counselling service
contact the free Togetherall online service available 24/7
attend the free mindfulness and yoga classes available through the student wellbeing team
speak to an ASIST suicide prevention trained member of staff
If you need urgent medical assistance dial 999, or go to A&E
Student counselling service
The student counselling service is a free service for students who may be having a difficult time and would like one-to-one support. To book a place, speak to your Guidance Tutor or a member of the student services team in the Advice Centre or email student.support@slc.ac.uk.
Several members of the college staff have undertaken Safe Talk, Suicide Talk and ASIST suicide prevention training. If you or someone close to you may be thinking of suicide, please visit the Advice Centre where you will be able to speak to staff in confidence or email student.support@slc.ac.uk.
Help and support in college
Pastoral Support and Quiet Room'
The quiet room is on the first floor near the library. You can use this for meditation, quiet reflection and for observing religious belief.
Weekly yoga and mindfulness classes
We provide free weekly mindfulness and yoga classes throughout term time. To find out more, speak to student services in the Advice Centre or go to the student wellbeing team page. Classes are recorded so you can do them in your own time.
Foodbank support
If you are struggling with food costs, you can get foodbank vouchers from the Guidance and Support Advisor based in the Advice Centre. Check the Trussell Trust website for information about foodbank locations and opening hours.
For more information about help from a foodbank, speak to a member of student services in the Advice Centre.
Student mental health agreement
Looking after your mental health
Ten ways to build your emotional resilience:
See crises as challenges to overcome, not insurmountable problems.
Surround yourself with a supportive network of friends and family.
Accept that change is part of life, not a disaster.
Take control and be decisive in difficult situations.
Nurture a positive view of yourself – don't talk yourself down or focus on flaws.
Look for opportunities to improve yourself: a new challenge, social situation or interest outside college. Set goals and plan ways to reach them.
Keep things in perspective: learn from your mistakes and think long-term.
Practise optimism and actively seek the good side of a bad situation.
Practise emotional awareness: can you identify what you are feeling and why?
Look after yourself, through healthy eating, exercise, sleep and relaxation.
Help from external organisations