What's more important than a choice about your future?
Whoever you are, wherever you are, whatever you want to be and whenever you're ready, choose a course and college that give you the skills, knowledge and experience to achieve your career goals.
Here are a few reasons why you should #ChooseCollege.
College is for everyone
One in five 18 to 19 year olds choose a full-time college course. And while two in five students are aged 16 to 24, the rest are over 25. College really is for people of all ages!
You'll get support
A unique aspect of college is the support you get. Find out more about support available
There's flexibility, funding and the chance to earn while you learn
You can choose to learn with us by studying full-time or part-time. This includes distance learning, day release, evening courses, SVQs and apprenticeships.
You can combine your learning with your school, family or workplace commitments.
Colleges offer hundreds of options and pathways including:
starter courses
vocational training
apprenticeships
higher education and degree qualifications
professional qualifications
online courses to help your job and career prospects
There are many funding options to support you while you learn. This includes bursaries, discretionary grants, and funding to cover childcare costs. We can help you get the right funding.
You'll get the skills and qualifications you need
95% of our graduates move on to a job or into higher learning.
Two in five of our leavers go on to university. We also run degree-level programmes at the college. So, you can choose college to get your degree.
Thousands of people study at college as part of their occupation. Employers across Scotland use colleges to fill skills gaps, and upskill and retrain their workforce.
You'll get the work experience employers want
Scotland's colleges are renowned for strong partnerships with businesses and industries. Colleges are Scotland's biggest provider of Modern Apprenticeships, and they work closely with businesses to shape the curriculum. That puts college students way ahead when it comes to obtaining skills for jobs.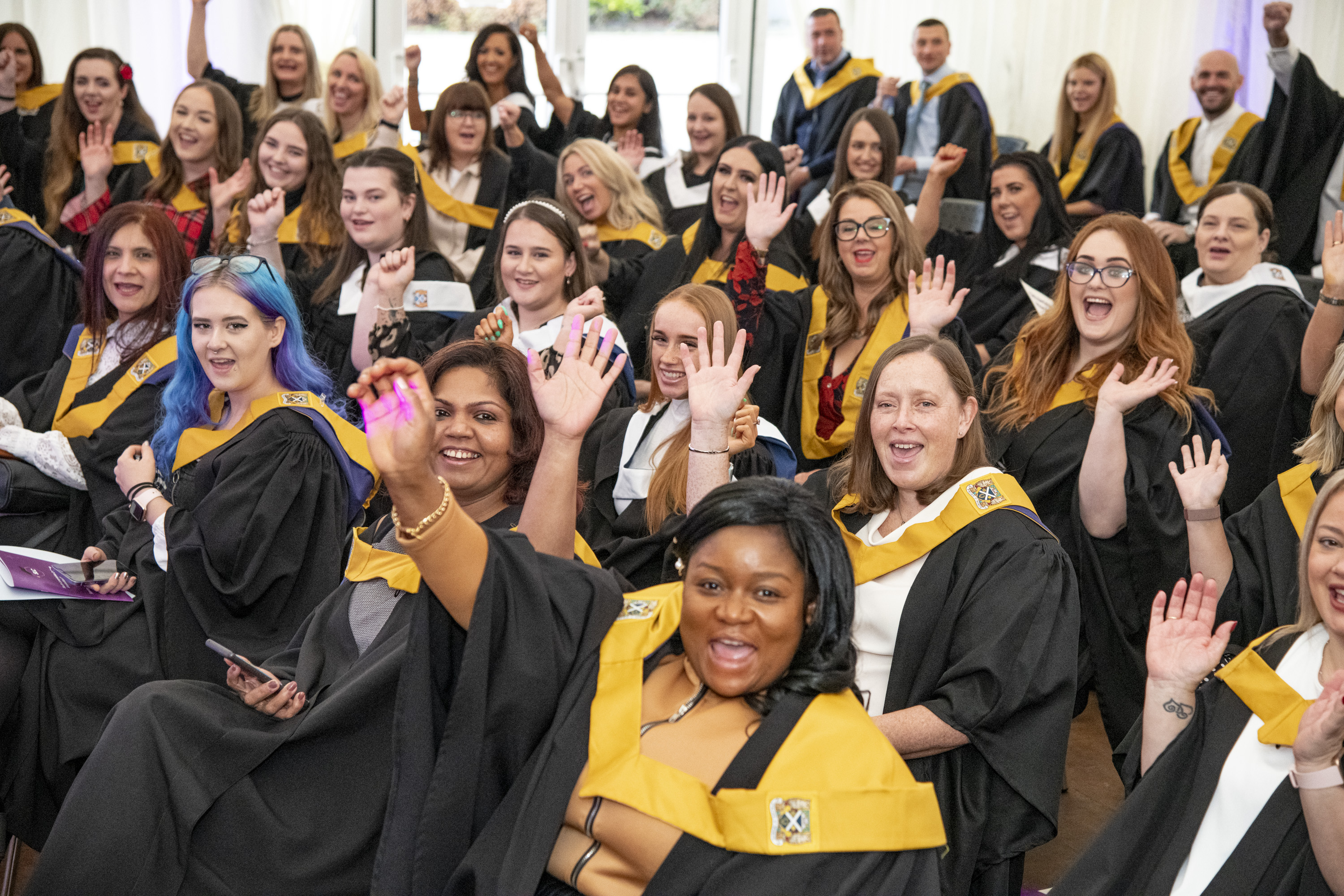 Whoever you are, wherever you are, and whatever you want to be, choose to take the next steps in your career with a course at South Lanarkshire College this year.
Now is the time to #ChooseCollege and #ChooseSouthLanarkshireCollege
Make a choice for
future you.