Why should I study science?
Most jobs need people who are competent in science, technology, engineering and maths (STEM) subjects. There is a focus on STEM skills in many sectors. The science industry itself continues to grow and can lead to a number of specialist fields or career paths.
What jobs can I get in this area?
You can get jobs in areas such as research and industrial laboratories, and biological and biomedical industries in the public, voluntary and private sectors.
How are the courses taught?
You'll learn through groupwork, lectures, industry visits and guest speakers.
You'll be taught by lecturers with experience in the science field, go on site visits, and learn about the industry from our partners such as the Marine Conservation Society, University of the West of Scotland and University of Glasgow, NHS Lanarkshire, the Scottish Universities Environment Research Centre, and the Scottish Ambulance Service.
What courses does the college offer?
We offer science courses from level 5 to HNC. All our courses prepare you for employment in industry or for further training or qualifications.
Find the course
for you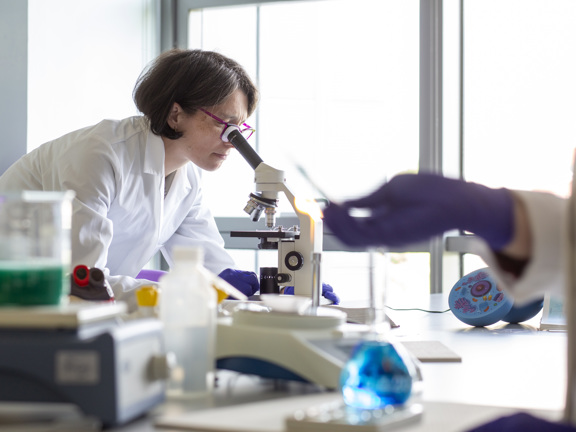 Access to Science
Take your career to another level with our full-time Access to Science course