Why should I study carpentry and joinery?
There are many opportunities for trained carpenters and joiners across Lanarkshire and Scotland and with earning potential of up to £38,000 per year for an experienced tradesperson. 
There are currently over 20,000 people employed in the sector across Scotland with many opportunities for employment, progression and to specialise in particular areas. 
Many of our students also go on to set up their own business, with nearly 60% of those in Scotland  in the industry working as self employed. 
What jobs can I get in this area?
You can get a range of jobs within the carpentry, joinery and construction sector from apprenticeships to business owner. 
How are the courses taught?
You'll be taught in our purpose-built workshops by experienced staff from the industry. Our carpentry and joinery courses introduce you to general workplace health and safety, carpentry and joinery skills and the safe use of hand-tools and equipment. You'll develop knowledge and understanding of the construction industry and practical, technical and transferable skills.
What courses does the college offer?
We offer carpentry and joinery courses at different levels. All our courses prepare you for employment in industry or for further training or qualifications. Our courses include:
Find the course
for you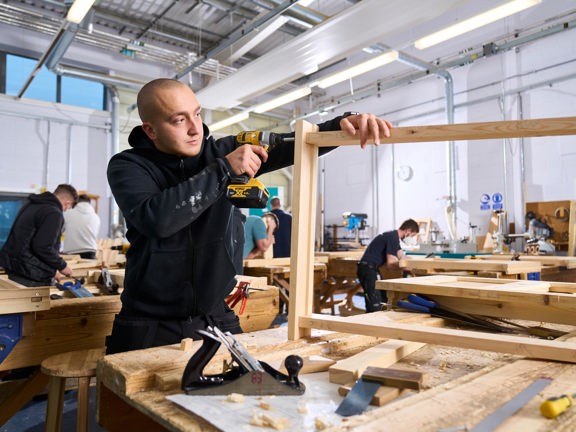 PDA Carpentry & Joinery
Take your career to another level with our part-time Creative Woodwork course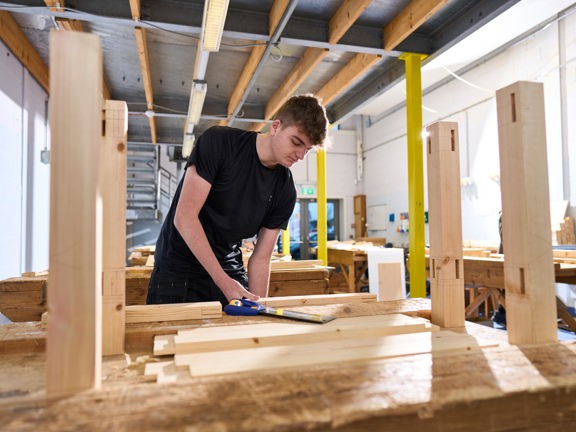 City & Guilds Diploma in Site Carpentry
Take your career to another level with our City & Guilds Diploma in Site Carpentry course