Our on-site Lanarkshire-registered nursery, Happitots, is available for students, staff and the public to use.
Happitots Nursery is part of Thrive Childcare and Education.
It's registered for children aged from six weeks to five years.
It's recognised for its superb provision, holistic care and dedicated staff.
In May 2022, it was awarded a prestigious childcare certificate from daynurseries.co.uk. It is top-rated as ten out of ten.
The nursery achieved an 'excellent' standard from almost all reviews.
It has a separate, secure entrance.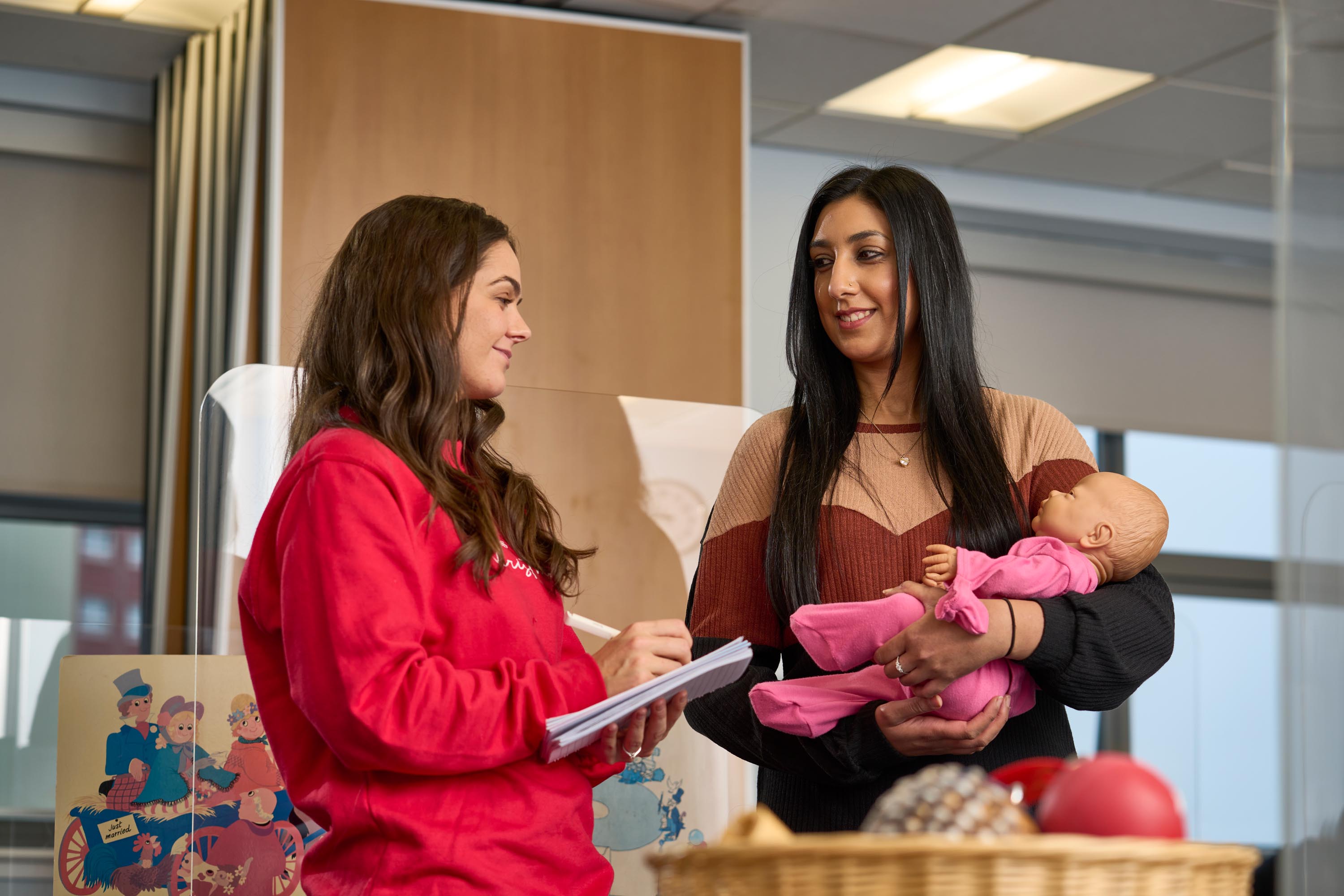 Care Commission inspection
The Care Commission inspected the nursery in 2018.
Read the Care Commission inspection report.
Education Scotland inspection
Education Scotland inspected the nursery in 2019 and awarded the following grades:
• improvements in performance – GOOD
• children's experiences – GOOD
• meeting learning needs – VERY GOOD
• the curriculum – GOOD
• improvement through self-evaluation – GOOD
Find out more about the nursery: Nursery brochure
Application forms are available from https://www.thrivechildcare.com/about/contact-us/
Help with the cost of childcare
If you are a student at the college, you may be eligible for help with the cost of registered childcare. You may be entitled to help with costs for when you are in a timetabled class or on a timetabled work placement if these costs are not already covered by Tax Credits, Universal Credit, Lone Parent Grant, or government-funded childcare places.
Application forms are available from the nursery.
More information on childcare funding can be found: Fee's finance and funding
Find out more about campus facilities