Why should I study roof slating and tiling?
There are many opportunities for those trained to maintain and undertake roofing projects. The average salary for an experienced roofer is £35,000 with entry level positions starting at £17,000 per year. 
Working in this industry you would build and mend roofs to keep people warm, safe and dry in their homes and businesses.
You would work with both flat and sloped roofs. Your methods would depend on the type of roof, but typically you would:
Remove or mend broken tiles or slates
Check that roof timbers are sound
Measure and cut materials to the right size and shape
Lay strips of felt onto timbers, then fit rows of tiles or slates
Fit lead around chimney stacks and adjoining walls
Seal roof joints with mortar to make them watertight
Work with other craftspeople, such as joiners and plumbers
You might also be trained in more specialist methods. You could learn to carry out leadwork, which involves covering a roof using lead rolls (often seen on churches). You could also learn to make thatched roofs out of natural materials.
Our courses introduce you to roofing skills and the safe use of hand-tools and equipment. You'll develop knowledge and understanding of the construction industry and practical, technical and transferable skills.
What jobs can I get in this area?
You can get work as a roofer and tiler in the construction sector ranging from an apprenticeship to management, with many of our previous students also going on to set up their own business within the industry.
How are the courses taught?
The majority of your course will be taught in practical workshops with some theory being undertaken to underpin the knowledge and skills learned. You'll be taught in our purpose-built workshops by experienced staff from the industry.
What courses does the college offer?
We offer a Modern Apprenticeship in roofing.  This course prepare you for employment in industry or for further training or qualifications.
Modern Apprenticeship Roofing
Where have previous students gone after completing their course?
Our previous students have went on to work in the industry at a range of levels including apprenticeships and in management.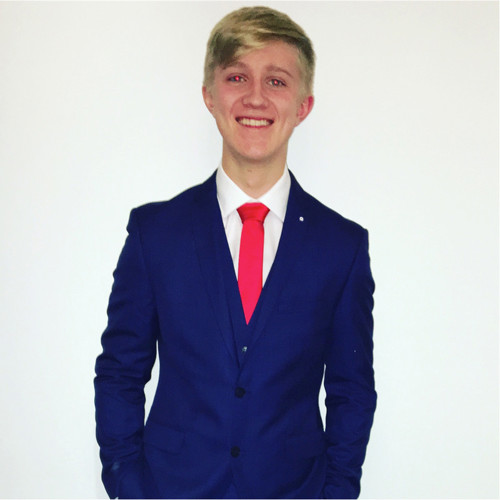 Cameron Mackay -
Roof, Slating and Tiling
"I've had such a great experience at South Lanarkshire College."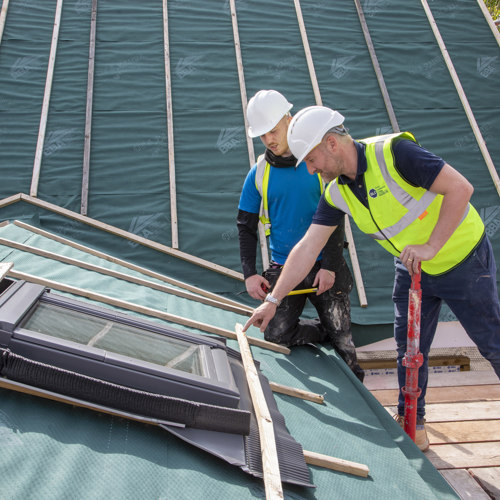 How to
apply
You can apply for a roof, slating and tiling course at: